NINA Y SUS TIMBA DIVAS
STOCKHOLM | SWEDEN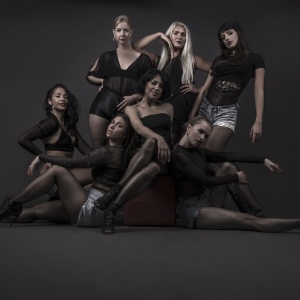 Salsa
The TEAM! The team consists of 5-7 female dance members which are all handpicked by Nina that is the founder and choreographer of the group.
The team members:
Moa Mackegård, Josefin Lundqvist, Ninni Räty, Evelina Clayton, Yeelen Levy, Pilar Anturi, Nina Rico Gomez (myself)
The choreographies:
In the creating process and when making a choreography Nina likes to use the lyrics of the song and the variations of the music to tell a story and in this way entertain the audience more. Nina – "for me it's not just about to look nice on stage, I want the audience to feel something and get connected to the dancers. That's why it's important that they transcend when on stage. This is also why I have handpicked all the girls in my team, because each and every one of them have their own strong characters and personalities: And that becomes very obvious when they are performing on stage!"
The STYLE:
We all dance and listen to Latin and Caribbean music, but the big passion that we all share is foremost the Cuban popular dances such as Salsa, Timba and Afro-cuban Rumba. So consequently the main dancing style of Nina y Sus Timba Divas is just that. But we also mix it up and blend in other styles like dance hall, feminine vibe, raggaeton and jazzfunk. - So you could say it's a hot'n spicy dance cocktail!
Watch on youtube