Nina Gomez
STOCKHOLM | SWEDEN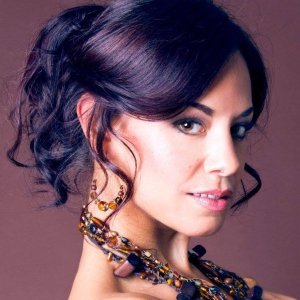 Salsa
Nina Gomez was born in 1975 in Stockholm, Sweden.
With a Swedish mother and Colombian father, she has her roots in two cultures and has always
had a special passion for the Afro-Latin American dance and music.
By the age of 5 she started to take ballet classes, and up until 1996 she studied ballet at some of the best dance schools in Stockholm, such as The Ballet Academy, Stockholm Ballet Studio and Laszlo Meszaros Ballet School.
After graduating from high school 1994 she enrolled a trainee program at the renowned Joffrey Ballet School in New York.
In 1992 Nina took her first dancing lessons in Cuban and afro Cuban dances, and It was love at first sight".
Between 1999-2002 she made several trips to Cuba, where she enrolled classes in ballet at dance school Pro Danza as well as training in contemporary and afro Cuban dances. During 1999-2000 she also was a member of the Cuban dance company Pinos Nuevos with whom she performed in different events around Havana.
Apart from dancing and performing for many years, Nina has a quite long teaching career (20 years) from different schools around Stockholm. Among them Stockholm Ballet School, The Ballet Academy, Salzburg International Ballet Academy (Austria), Dance Compagniet, Lasse Khülers, Calle Flygare Theater
School, Base 23 and The ballet Studio.
Since 2013 Nina is one of the instructors at the Stockholm Salsa Dance school, where she holds classes in Cuban salsa and lady styling as well as coaching the Cuban Student Team.
Watch on youtube