LUISMI & MARIANGELA
| SPAIN/ITALY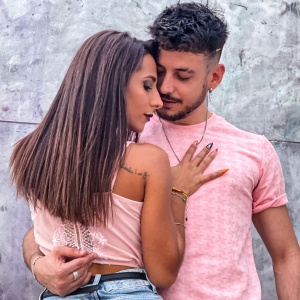 Bachata
He is from Seville (Spain), she is from Bari (Italy) and together they have been teaching bachata in Spain and Italy for more than 14 years.
They began their path dancing together 1 year ago.
Despite their short history together, Luismi and Mariangela are already taking their bachata style to various countries and continents around the world, making them international dancers.
They currently teach regular classes in Seville and are 100% dedicated to teaching bachata.
Today they are going to give us their bachata fusion show "perdóname".
Watch on youtube