Alexistyle
OSLO | NORWAY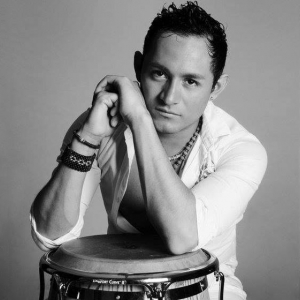 Salsa
ALEXISTYLE Alexis Ruiz - latin dancer, choreographer, instructor, musician and drummer.
He was born and raised in La Antigua, Guatemala. He learned the basics of latin dance and music at his parents' school "Ritmo Latino Dance Academy", where he started to teach at the age of 13. He has travelled around the world to study music and dance like Afro-Cuban, African dance, Tap, Flamenco, Cha Cha Cha, Mambo-Salsa, Jazz, Hip-Hop, Funk, House, Latin Percussion, African Percussion.
In 1999 he got a degree in Afro-Cuban dances and percussion at "Conjunto Folklorico Nacional De Cuba". In 2000 he moved to Japan where he set up his own dance school and latin-jazz sextet "Foribale", and started teaching and performing around the East Asia with a great success.
He was recognized for his great contribution in promoting the latin dance, music and culture around the world by one of the greatest latin promotors Mr Albert Torres at the Annual West Coast Salsa Congress 2005. In 2007 he moved to Oslo, Norway, where he works with his father Walter Aleman and brother Jazzy Ruiz, and plays with several latin-jazz bands.
He travels for teaching and performing all over the world getting a lot of recognition and respect for his unique style both in dancing and music, which he named "Alexistyle"
Watch on youtube